MGA Systems
MGA Systems Website
Design
42 milligrams / Craft Promotions
Programming
42 milligrams
Technology
C# / HTML / CSS / JavaScript
Platform
Desktop / Mobile
Category
Website Development
Project Overview
MGA Systems was formed after a merger of IMS and NetRate. Following the merger, MGA Systems was looking for a fresh, updated website that would reflect their branding and deliver the new content created for their IMS policy administration system and NetRate rating software.
MGA Systems and Craft Promotions reached out to 42 milligrams to create a website that was fresh, clean, and mobile friendly.
Solution
MGA Systems was launching a new brand, so it was important for the website redesign to establish their new look and feel. After a number of concept meetings between Craft Promotions and 42 milligrams, our team decided to use origami to honor the powerful combination of art and science since MGA Systems crafts custom software solutions to address the nuances of the MGA marketplace.
The clean, open website layout represents the open integration of the IMS & NetRate product line – while the clean, modern typography evokes MGA Systems professional, and precise brand personality.
About the Client
With more than 120 clients worldwide, the core of MGA Systems' products include rating, quoting, binding, issuing, accounting, claims, event-driven workflows, document management and reporting in the insurance marketplace. With more than twenty years working with Managing General Agents (MGAs), program administrators and insurance carriers, MGA Systems markets and customizes software offerings to support the nuances of their customers.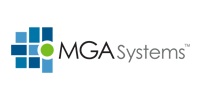 Ready to Take Your Business to the Next Level?
Contact us today to chat about your organization needs and ideas.

42 milligrams is a digital boutique specializing in custom web-based solutions built to your specific business needs.
Call Now for a Free Consultation
42 milligrams, llc
2000 Grand River Annex
Suite 200
Brighton, MI 48114