Lear Capital
Lear Capital Flipbooks
Design
42 milligrams / Craft Promotions
Programming
42 milligrams
Technology
HTML / CSS / JavaScript
Platform
Desktop / Tablet
Category
Custom Web Solution
Project Overview
Lear Capital was looking for a more interesting way to distribute information to potential customers interested in investng in gold an silver. They were looking for a way to keep the customer engaged as they learned the benefits of investing in precious metals.
Lear Capital and Craft Promotions reached out to 42 milligrams to create a flipbook that could incorporate video, animation, and user interactivity while maintaining the look at feel of their print brochures.
Solution
The 42 milligrams development team created a proof of concept flipbook that met all the requirements within 3 business days. After the demo was reviewed, our team was awarded the project and production started on the first brochure. The first brochure was a 21 page flipbook and was released to the sales team as a pilot in 2018. After the wide acceptance of the pilot digital brochure, as well cost savings over print, the sales team requested that all print brochures be converted to digital as an additional tool for distributing information.
Features and Benefits of the Digital Brochure
With each brochure created, the amount of print collateral needed was reduced. This translated to a huge cost savings for Lear Capital. In additon, the cost of each new brochure went down since each feature was built as a re-usable control. There are several advantages to digital brochures; Important updates can be made and distributed within minutes of changes being made, and data can be fetched and displayed in real-time. In adition to these benefits, brochures includes each of the features listed below:
Fully Animated Page Turns

Click and Drag Page Turning
Previous and Next Button Clicking
Left and Right Arrow Keyboard Navigation

Video Implementation

Auto or Manual Play Options
Auto Pause Functionality After Leaving Page
Auto Start Functionality After Returning to Page
Full Screen Playback Option

Chart Implementation

Bar, Line, and Pie Charts
Animated or Static Builds
Real-Time or Static Data
Timed Sequencing Elements
Auto Chart Reset After Leaving Page
User Interactivity

Click to View Additional Information
Hover for Full Descriptions
Auto Reset After Leaving Page

Animated Page Builds

Auto Page Builds (Single or Double Page Spreads)
Auto Start Functionality After Returning to Page
Timed Sequencing Across Multiple Pages
Auto Sequence Reset After Leaving Page
About the Client
Lear Capital is America's highest rated Precious Metals Investment Dealer for the third year in a row with the highest customer satisfaction. With over $2B in precious metals transactions since 1997, Lear Capital means business. Maintaining a best-in-class 98.4% aggregate customer satisfaction rating.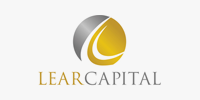 Ready to Take Your Business to the Next Level?
Contact us today to chat about your organization needs and ideas.

42 milligrams is a digital boutique specializing in custom web-based solutions built to your specific business needs.
Call Now for a Free Consultation
42 milligrams, llc
2000 Grand River Annex
Suite 200
Brighton, MI 48114