Energy Design Service Systems
Lamp Ordering System
Programming
42 milligrams
Technology
VB / HTML / CSS / JavaScript
Category
SaaS Website Development
Project Overview
EDSS was looking to enhance their product ordering process in an effort to reduce product returns and increase sales efficiency. EDSS needed a way for customers to order items with confidence, by showing them on their own floor plan what products they needed.
EDSS reached out to 42 milligrams to create an ordering system with both a graphic "point and click" and product listing option. In order to accommodate multiple customers, a content management system was requested that would allow EDSS to manage customers, floor plans, products, and orders.
Solution
A customer-themed website was created for ordering lamps, using a graphical user interface. Every customer website includes a complete list of layouts for all stores, displaying the locations of each lamp and fixture. Employees can order lamps based on the location of each fixture within their store by simply clicking the corresponding location on the layout. After the fixture type has been established, the employee is presented with photos of all the possible lamps that will work with that fixture. A positive match can be made by comparing the needed lamp with the photo. Clicking the photo reveals a page that allows the employee to order the correct lamp. Or, if an employee is familiar with the lamp that they need (by, say, product number), they can find products by list, or a product search, to go directly to the lamp they need to order.
A custom shopping cart was developed to provide a one-click ordering process, making use of stored account data. After the order has been placed, the customer is provided with email confirmation and the order is logged to their dashboard for instant review.
The EDSS Lamp and Fixture ordering system is accompanied by a full content management system.
Content Management Tools Include:
Fixture Management
Lamp Management
Customer Management
Order Management
Order Reporting
Customer Management Tools Include:
Customer Theme
Customer Users
Customer Locations
Customer Offered Products
Customer Floorplans
About the Client
EDSS, located in Whitmore Lake, Michigan, is an engineering-based firm leading the nation in holistic lighting and energy solutions. EDSS serves a broad-range of industries including academic institutions, arenas, restaurants, factories, retail stores and other large and small businesses alike; working throughout the United States to assist an array of commercial and residential building projects.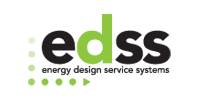 Ready to Take Your Business to the Next Level?
Contact us today to chat about your organization needs and ideas.

42 milligrams is a digital boutique specializing in custom web-based solutions built to your specific business needs.
Call Now for a Free Consultation
42 milligrams, llc
2000 Grand River Annex
Suite 200
Brighton, MI 48114