Horizon Global Americas
Catalog Application Guide
Design
Horizon Global Americas
Programming
42 milligrams
Technology
C# / HTML / CSS / JavaScript
Category
Custom Business Solution
Project Overview
Horizon Global was in need of program that would dynamically create each of thier vehicle application guides as a print-ready PDF file for their product catalogs. At the time, their catalog designers had to manually edit product and vehicle information for thousands of products on hundreds of pages. This process was very time consuming taking multiple teams many weeks to complete. Since product data is constantly changing, this process allowed for outdated product information to make it into to the current catalog.
Horizon Global looked to 42 milligrams to assist them in building an application that would be accessible from anywhere and have the ability to build application guides on demand.
Solution
The 42 milligrams development team created a web-based tool that would generate Horizons vehicle application guide with up-to-the-minute product information and vehicle fits. This tool was built utilizing 42 milligrams custom record data, page size and footnote algorithms. These algorithms assure that duplicate vehicle data is not printed, page sizes are always the same, and only applicable footnotes are displayed on each page.
Several application guides were created with the longest taking less than 10 minutes to create. Because it is web-based, this application can be accessed from anywhere allowing last minute updates to be corrected, exported, and implemented into their product catalog within a few hours. This application was able to produce multiple page layouts (half-page, single page, and two page spread layouts) for nine (and counting) different application guides. As an additional feature, the application allows for either PDF or Excel output.
About the Client
Horizon Global is the #1 designer, manufacturer and distributor of a wide variety of high quality, custom-engineered towing, trailering, cargo management and other related accessory products in North America, Australia and Europe. The Company serves OEMs, retailers, dealer networks and the end consumer as the category leader in the automotive, leisure and agricultural market segments.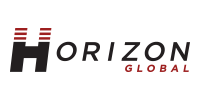 Ready to Take Your Business to the Next Level?
Contact us today to chat about your organization needs and ideas.

42 milligrams is a digital boutique specializing in custom web-based solutions built to your specific business needs.
Call Now for a Free Consultation
42 milligrams, llc
2000 Grand River Annex
Suite 200
Brighton, MI 48114